It's hard to believe that it's been an entire year since
last year's collaborative tarot deck project
, but apparently it has.
This year, for reasons that I can't quite piece together, I volunteered for three cards. What was I thinking? Luckily, due to a mixup, one of the other members accidentally created one of the cards that had been assigned to me. I was quite relieved to let her keep it. Last weekend, with time running out, I did this: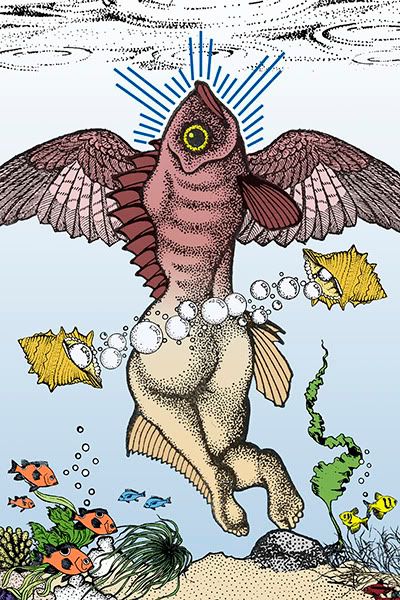 This was my first attempt at doing coloring in Photoshop, and truth be told, I'm rather pleased with the result.
So far, I've been unsuccessful is my attempts to weasel out of the remaining card, so there may be one more coming this year.